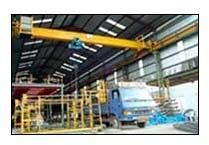 We manufacture as well as supply Single Girder EOT Cranes of unbeatable quality that are developed using latest technologies along with well tested components. The Single Girder EOT Cranes exactly match the varied needs of the clients and therefore satisfy them to the fullest.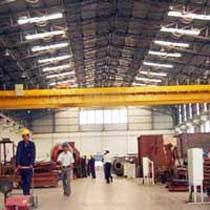 We are one of the illustrious Double Girder EOT Cranes Manufacturers and Suppliers in the country. We cater to the needs of varied industries by offering them exactly what they demand for in terms of the specifications regarding supreme quality Double Girder EOT Cranes.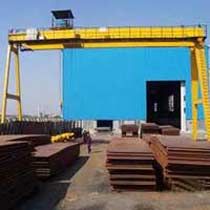 Appreciated for Various Speeds, the double Girder Goliath Cranes that We Offer Has the Capacity to Bear Heavy Loads as and When Required. We Receive Repeated Enquiries from the Clients for the Double Girder Goliath Cranes that We Bring Forth. Also, We are One of the Well-established Manufacturers of Double Girder Goliath Cranes.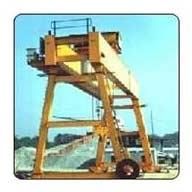 We have Available with Us goliath Cranes that are Popular for Possessing Various Features like User Friendliness, Requirement of Minimum Efforts, Durability, Compact Design and Many Others. the Optimum Quality of Goliath Cranes Provided By Us Has Made Us a Preferable Choice Amidst the Customers.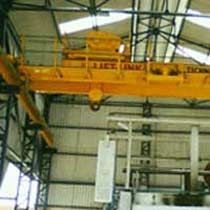 Provided By Us are Long Lasting explosion Proof Cranes that are Widely Demanded in India as Well as Abroad. the Explosion Proof Cranes that We Bring Forth are Precisely Manufactured Under the Guidance of Expert Engineers in the Company. Furthermore, We are One of the Celebrated Manufacturers and Suppliers of Explosion Proof Cranes.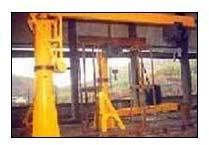 We Offer Sturdily Constructed jib Cranes that are Demanded for Varied Applications like Machine Shops, Foundries and other Engineering Industries. the Jib Cranes that We Deal in are Compact in Size and Therefore Can Be Easily Mounted On Different Structures. Besides, We are the Foremost Jib Cranes Manufacturer.
Please Contact Us.